Pro Members Bonus Products
Pro Bonus 126: Generate Daily Traffic Value $27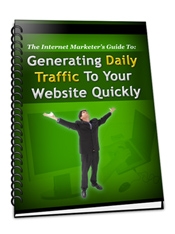 "Discover How To Quickly And Easily Generate Daily Traffic To Your Site So You Can Attract More Sales, Signups and Profit..."
With Master Resale Rights
Get More People To Your Site By Using These Tested and Proven Traffic Methods...
Pro Bonus 127: The Bloggers Barrage Value $27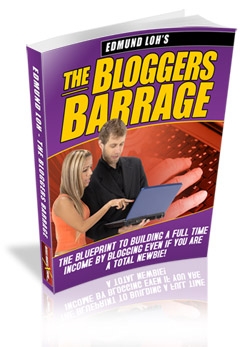 "Discover The Secret Blueprint To Earning A Full-Time Income From Your Blogs And Unlock The Doors To Massive Swarms Of Visitors... Even If You Are A Total Newbie!"
With Master Resale Rights
The 'Online Celebrity' Status Is No Longer Reserved For An Elite Few... Now It's Your Turn To Rake In Huge Monthly Checks From Advertising Programs And Get Visitors Using The Latest Wave Of Traffic Generation Tactics - The Social Blogging Way!
Pro Bonus 128: Google LSI Handbook Value $29.95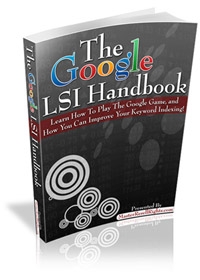 "Discover How To Unravel The Mysteries Of Google's Search Engine Rankings, and Stay One Step Ahead Of The Rest In The keywords War!"
With Master Resale Rights
Learn How To Play The Google Game, and How You Can Improve Your Keyword Indexing!
Pro Bonus 129: Social Marketing Directory Value $47
"Over 400 Resources To Help You Make Money In 2008 And Beyond With Social Networking Web Sites!"
Private Label Rights Included
The Social Marketing Directory is a Master Resource List - With Three Categories of Social (Web 2.0) Sites That You Can Use to Create Your Very Own Streams of Highly Targeted Traffic/Subscribers/Sales for Your Websites in 2008 and Beyond!
Pro Bonus 130: List Building Explained Value $37
"Finally! . . . An Easy Way for Newbies to Understand List Building, and How Even the Newest Internet Marketer Can Start Building Their Own High-Powered Email List!"
Comes Complete With Private Label Rights
Making money and building an opt-in or mailing list with 10,000, 20,000, 30,000 or more people on it in a matter of a few short weeks.
Pro Bonus 131: 750 Traffic Tactics Value $67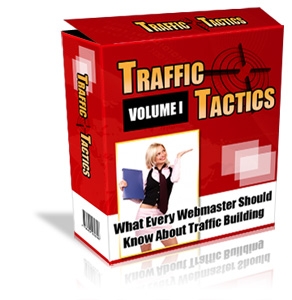 "Discover 750 Quick & Easy, Totally Unique Tactics To Building Your Website Traffic... Starting Today!"
Master Resale Rights Included
6 Massive Archives of traffic tactics that you can put to practical use immediately to increase your site visitor to sales ratio quick smart!
Pro Bonus 132: Media Autoresponder Value $29.95
"The Next Generation Media Auto Responder Software. Send Unlimited Text, HTML, Audio & Video Emails Automatically."
With Master Resale Rights
Media Emails immediately grabs your prospects attention. A recent study found that emails that used Media more than tripled conversions over plain text emails.